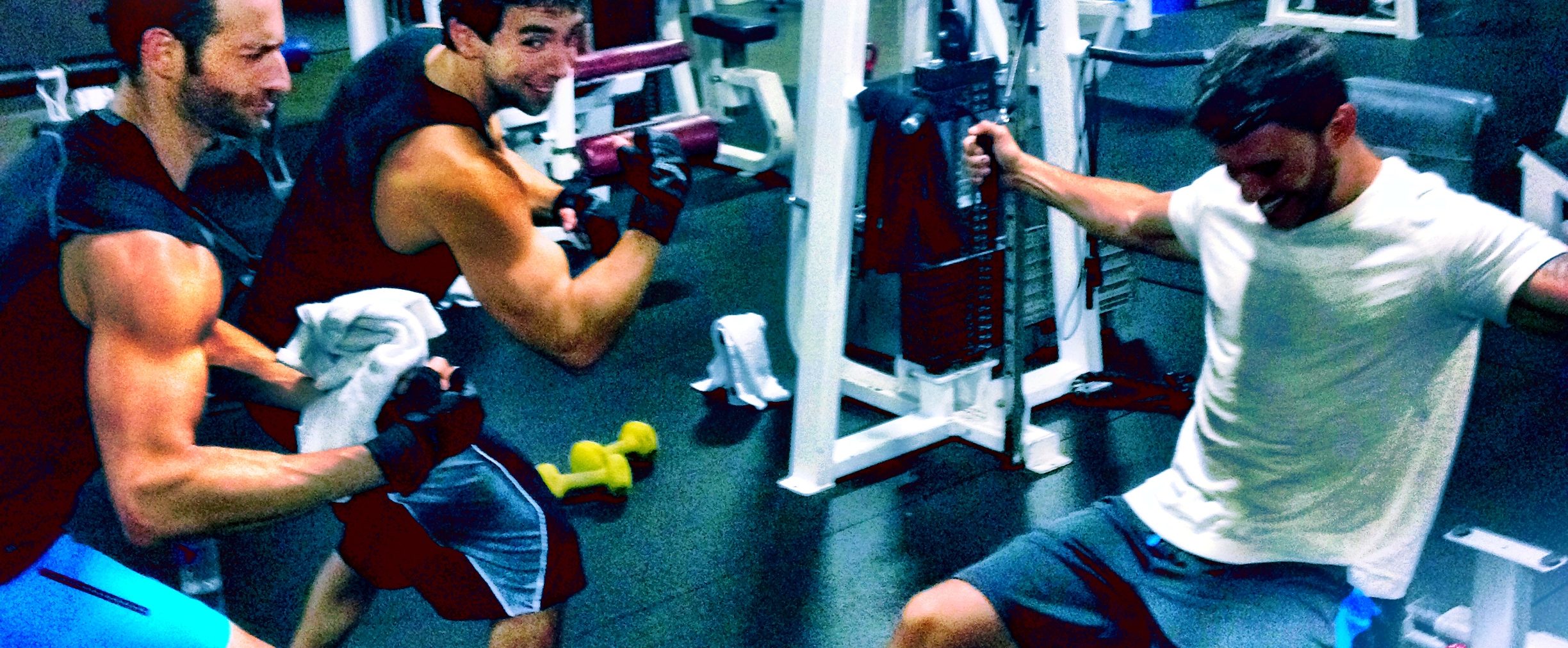 A group training package with Melina Fitness is similar to private training, but in a small group setting.  This can be three or even up to five people.  Although this program is not as individualized as private training, all clients get the same guidance when it comes to developing a plan that works for them to create a healthy lifestyle.
During each session, you will share a dynamic workout and learn a vast understanding of your strength and weaknesses.  As a group you will create goals together and individually to hold one another accountable.  You will find motivation in one another and gain an awareness to the support you have in creating this new lifestyle.  No workout will ever be the same and you will constantly be challenged to seek new goals.
Melina will teach the group proper nutrition and create food challenges and plans for the group to do together.  You will be educated both physically and nutritionally to help you achieve both long and short term goals.  Melina's motivation will help build confidence in your abilities to eat right and live right!  My ultimate goal as a fitness expert is to get your group to a point where you can make healthy decisions for yourself and together, while continuing to live a healthy and keep the lifestyle we created together.
1 session $45, or as low as $35 when purchased in bulk!
PER SESSION
CASH / CHECK
PAYPAL + 3%
1 month
8 sessions
$40
$320 per person
$329 per person
2 months
16 sessions
$40
$640 per person
$659 per person
3 months
24 sessions
$40
$960 per person
$989 per person
4 months or more
36 sessions
$35
$1260 per person
$1298 per person
**ALL PACKAGES MUST BE PAID IN FULL TO RECEIVE A DISCOUNT**